You know spring has arrived in Japan when starbucks releases it's annual Cherry Blossom or Sakura drinks!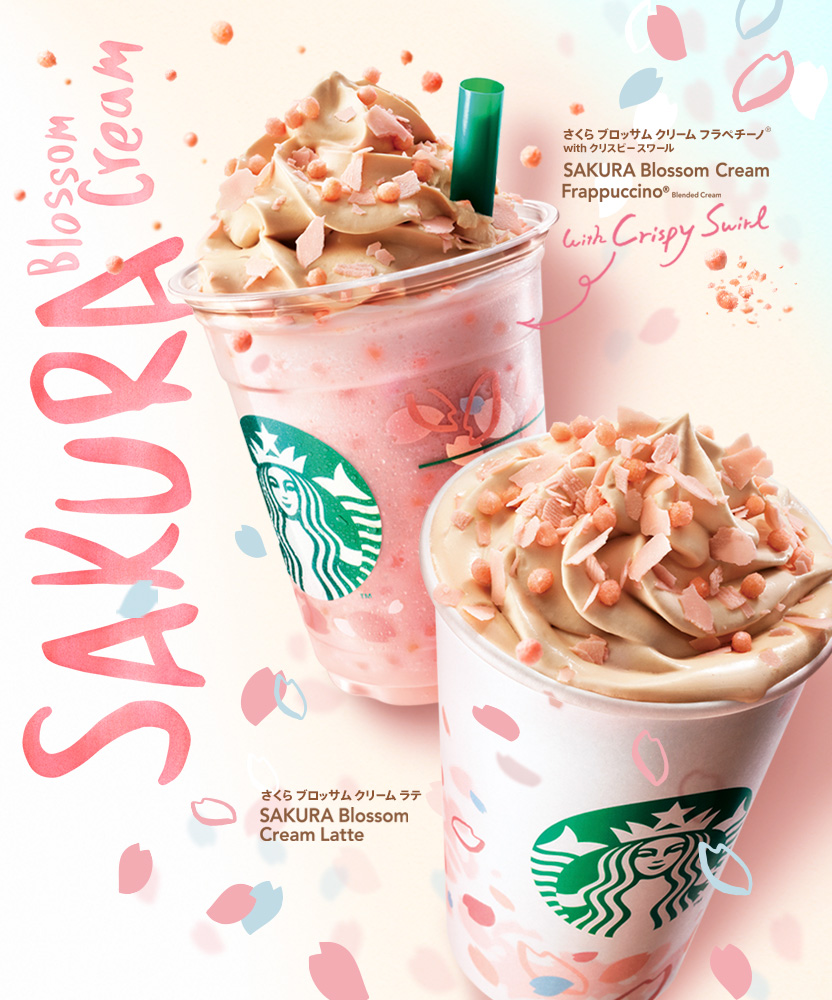 But that's not all, they have an entire line of merchandise dedicated to the blooming trees. This year is known as the "Harmony Collection," and includes; floral-themed store cards, sakura tumblers, glasses and travel mugs for around 1500 to 4400 yen.
And on March 1st, Starbucks will be releasing a "Purity Collection" with steel bottles and more mature colors.
As for drinks, they have the Sakura Blossom Cream Latte and the Sakura Blossom Cream Frappuccino with Crispy Swirl. And a delicious maple sauce-flavoured whipped cream thrown on top!
French YouTuber Béné from the Channel Béné No Fukuoka reviewed the Sakura flavored drink from Starbucks! (English Subtitles available)
On top of all of that, the chain will make available 40 Sakura-themed digital frames for when they take selfies with their cute merchandise and drinks!
This seasonal specialty doesn't last long, so head over to Starbucks before March 14th to get yourself in the spring spirit. If you want to know more about Cherry Blossoms and Hanami in Japan, check out our article here!
Thumbnail Picture: Starbucks Japan